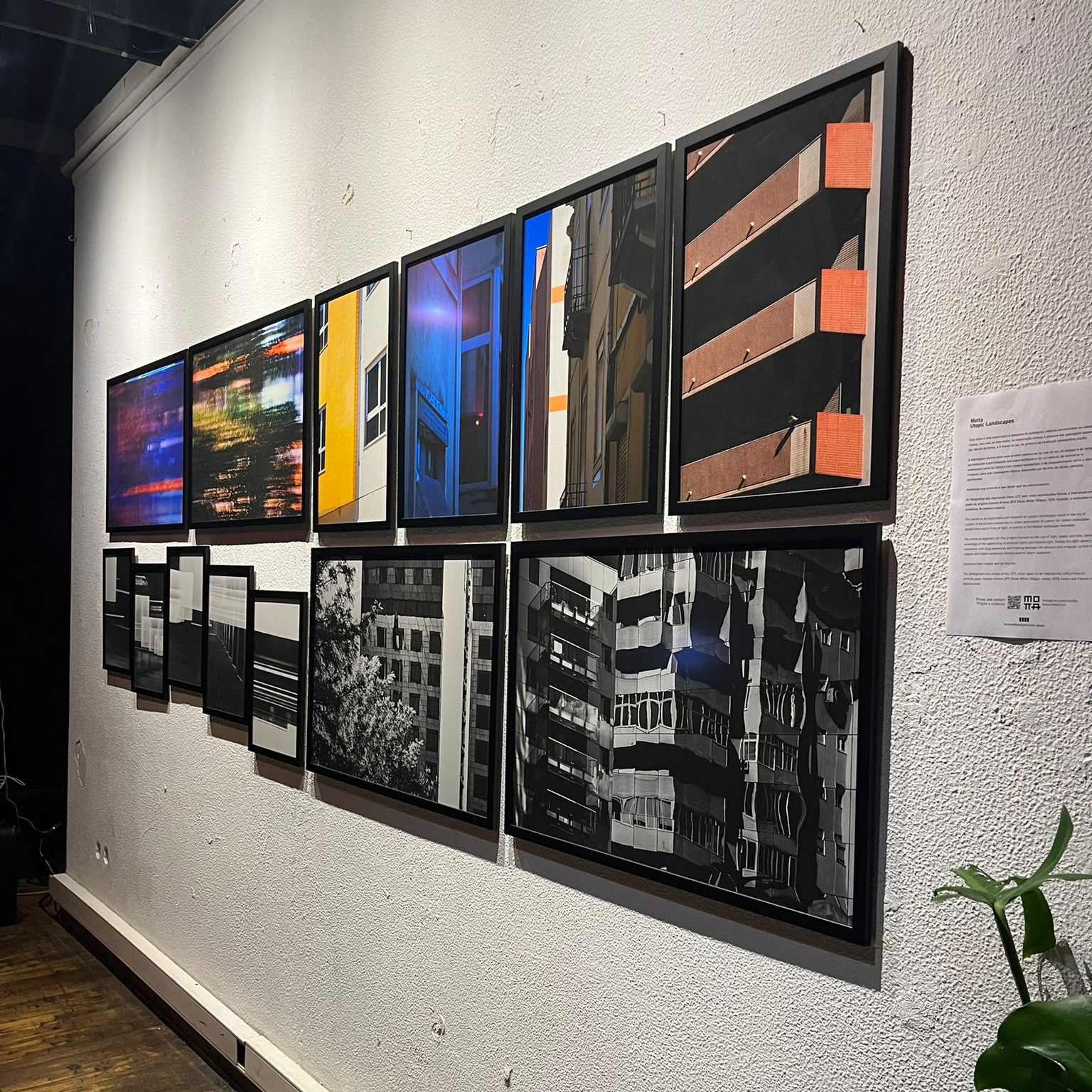 Esta série é uma exploração e pesquisa de paisagens utópicas encontradas na cidade de Lisboa, nas ruas ao meu redor, na exploração urbana à procura das paisagens escondidas por detrás da forma, e à frente da luz, na procura da revelação paisagística oculta. A abordagem técnica para este projeto centrou-se no uso da luz, do espaço e do tempo, aproveitando a oportunidade das luzes artificiais e da luz natural; de encontrar o movimento certo da câmara com longas exposições; e do enquadramento entre o óbvio e o irregular, para que a paisagem utópica, escondida por de trás de várias camadas, aparecesse.
 Instâncias que procurei e que deixei que me encontrassem. 
As fotografias são impressão única (1/1) sem mais reproduções físicas, e impressas em papel de arquivo Canson Arches BFK Rives White 310gsm, 100% Algodão, e instaladas em molduras de madeira natural. 
- Para compra contacte-nos no formulário no final da página. -

This series is an exploration and research of utopian landscapes found in the city of Lisbon, in the streets around me, in urban exploration to search for hidden landscapes behind form and in front of light, in search of the hidden landscape revelation The technical approach for this project focused on the use of light, space, and time, taking advantage of the opportunity of artificial lights and natural light, finding the right camera movement with long exposures and framing between the obvious and irregular, so that the utopian and hidden landscape behind several layers appeared. 
Instances that I sought and let find me. 
The photographs are unique prints (1/1), never again to be reproduced, and printed on archival paper, Canson Arches BFK Rives White 310gsm, matte, 100% cotton and framed in natural wood.
- To reserve your print, fulfil the form below​​​​​​​. -
For purchasing, please contact us through the form below: