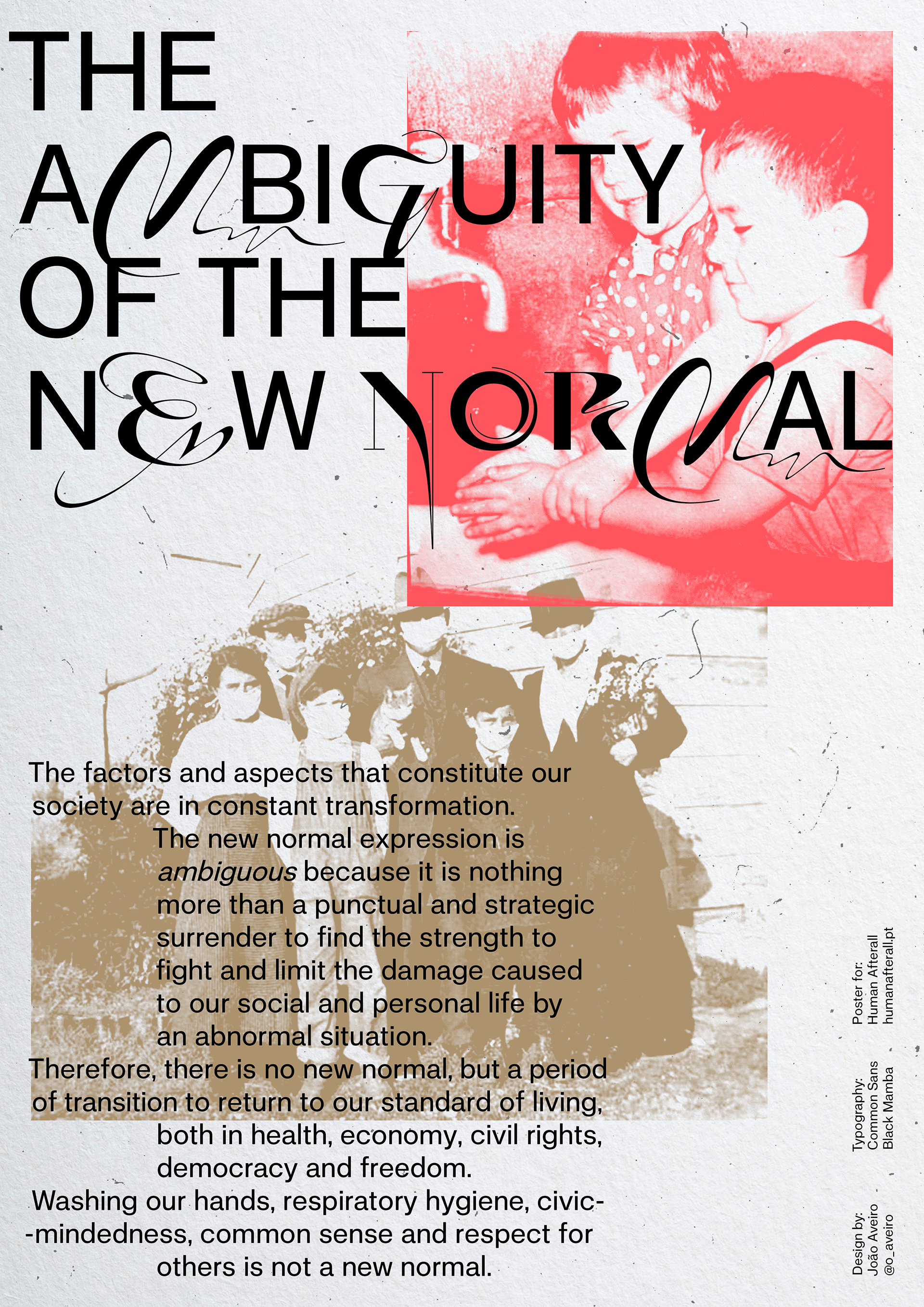 Os fatores e aspetos que constituem a nossa sociedade estão em constante transformação. A
expressão novo normal é ambígua, pois não passa de uma cedência pontual e estratégica para arranjar
forças ao combate e limitar danos provocados na nossa vida social e pessoal por uma situação anormal.

Sendo assim, não há nenhum novo normal, há sim um período de transição para voltar ao nosso
standard de vida, tanto na saúde, na economia, nos direitos cívicos, na democracia e na liberdade.
Lavar as mãos, a higiene respiratória, o civismo, bom senso e o respeito pelo o próximo não é um novo
normal.
The factors and aspects that constitute our society are in constant transformation. The new normal
expression is ambiguous because it is nothing more than a punctual and strategic surrender to find the
strength to fight and limit the damage caused to our social and personal life by an abnormal situation.

Therefore, there is no new normal, but a period of transition to return to our standard of living, both in
health, economy, civil rights, democracy and freedom.
Washing our hands, respiratory hygiene, civic-mindedness, common sense and respect for others is not
a new normal.